Feb
9
Intelligence is now running rampant and uncontrolled in every direction of IT:
Build talent internally with long term focus on full time employees!
Build from services, don't build everything internally!
Open source is super great. Supported too? All the better!
Deployment & development : same thing!
Externally managed cloud resources? One excellent option.
All of these shifts are happening now. It is very real, and it isn't a blip, it's a permanent shift. Weird.
We couldn't be happier. But it is a little scary.
Darn, There Goes Our Business Model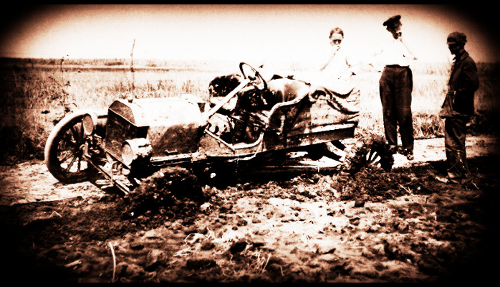 BEFORE:
"Wow our team is really making some moves! Look, [Herbert] automated some of his tasks with an ant script! We're even putting it into production".
Feb
6
Continuous Delivery is just another buzzword if it's not an accomplished fact, and part of your daily routine. Ideally, this means "No Excuses" - including cost and effort.
Feb
6
So Many Options, So Little Time.
My own SMOSLT product is one of the zaniest technologies I have ever worked on. I've got 6 months full time on this. This is a 'scratch an itch' project, and is not yet targeted for mass consumption or even easy understanding. Continue reading at your own risk:
PROBLEM: "I Want To Create Great Software, But I am Human"
If you are a human, you must make the decisions about which combinations of technologies to employ for your latest project. This used to be a reasonably straightforward task. But now there are too many excellent options.
What Keeps Anyone From Evaluating Options?
Feb
3
Unrealistic, childish dreams show up even far into a career. I can imagine binaries all playing nicely together, no API entanglements, no version overlaps. No Binary Hell.
We all sing 'Kumbaya' together, and the world is a better place!
OSGi was that promise for me. I even experienced the productivity benefits first hand. As a product manager for a major Eclipse release. OSGi kept 700+ competing Eclipse modules in their classpath sandboxes, and it all worked great. 16 major releases in less than 12 months. Read more »
Feb
3
If you are just getting started with Apache Camel, hopefully this post will save you a day or two.
If you are unfamiliar with Apache Camel or one of the other EIP platforms, this EIP thing might be something you would wish to get your head around sooner than later. You really don't want to be coding this kind of work via the NIH pattern. Read more »
Feb
2
In our shop, we deliberately chose to write our own cookbooks - most of the time. Even though NIH - Not Invented Here - is at the top of what software engineers try to stay away from. If we can help others with what we have learned about NIH vs ReInventing Chef recipes - here goes:
Jan
28
In this post, I hope to illuminate that OSGi is not only the red-headed stepchild of Java development, but also quite helpful, when used by smart people on the right project. How delicious it was Tuesday night, when OSGi stood at the center of one of the most helpful presentations I have seen in my 15 years of Java.
In this presentation, OSGi wasn't even trying. OSGi is like that.
Backstory: OSGI Sux
Jan
26
"If you are an Ops engineer, we are all Devs now. Because, Ops is becoming all code driven."
This was the general agreement among the participants at last week's 'State of the Cloudy Union' meetup.
At First, It Was a Wise Crack
The first guy that popped this out at the meetup was saying it like he meant it to be a wisecrack. But everyone seemed to instantaneously agree. Read more »
Jan
21
Pick One? Or Two?
Let's keep the message simple. We are crossing a chasm - right here and right now. Much will be said as the crowd crosses, but the essence of the moment is a very simple shift. We now get to have both of what used to be either/or. Read more »
Jan
8
I just committed a 15 minute bug fix that cost me 5 challenging days. That's a [nominal] $4000 bucks down the drain, all to the negative - with no offsetting gains.
If you are a developer, this blog is for showing your manager why fixing stuff later can sometimes cost 150 times as much. Just one example, but at least this one is clean, and it's real. Read more »